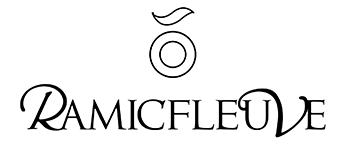 [Company Introduction]
Ramic Fleuve is a ceramic living production company that pursues eco-friendly ideals from the development of ceramic recycling materials based on the brand spirit of 'eco-friendly is a must and artistry is fundamental.'
Ramic Fleuve has overcome the limits of the characteristics of ceramics and material characteristics to create 'new ceramics that have never existed' by developing and registering a patent for design techniques to complete a 'new style that has never existed'.
All of the initial processes by Ramic Fleuve are performed by the realization of 3D designs using plaster casting carved through detailed 3D operations. All areas that touch the mouth are covered with scientific angles for the excellence of touch on the lips, and to prevent the walls of the cup from getting dirty from contents trickling down the side.
Also, the cup size is designed in high volume considering the amount of drink consumption of modern men. Subcontracting has been reduced for the completeness and value of the product, and the product has been self-developed to make difficult processing of designs possible. Products are produced with differentiation in the smallest detail.
[Company History]

Ap. 2017
Opening at Daegu Shinsegae, Hanam Shinsegae

Oct. 2016
Registration of the development of waste pottery recycling material

Aug. 2016
Opening of autonomous online shopping mall

Nov. 2015
Patent registration of the development of decoration methods

Apr. 2015
Selected as environment company support business by the Korea Environmental Industry and Technology Institute

Jun. 2014
Establishment of Ramic Fleuve Co., Ltd.

Apr. 2014
Selected as a start-up custom support business at start-up leading university